My main interest is having you send me tributes and gifts because I am Goddess Jinah.
But if you are enough of a goon to think that you'd like a purely transactional interaction with me, then check out the price list below, then fill out my form (also embedded below).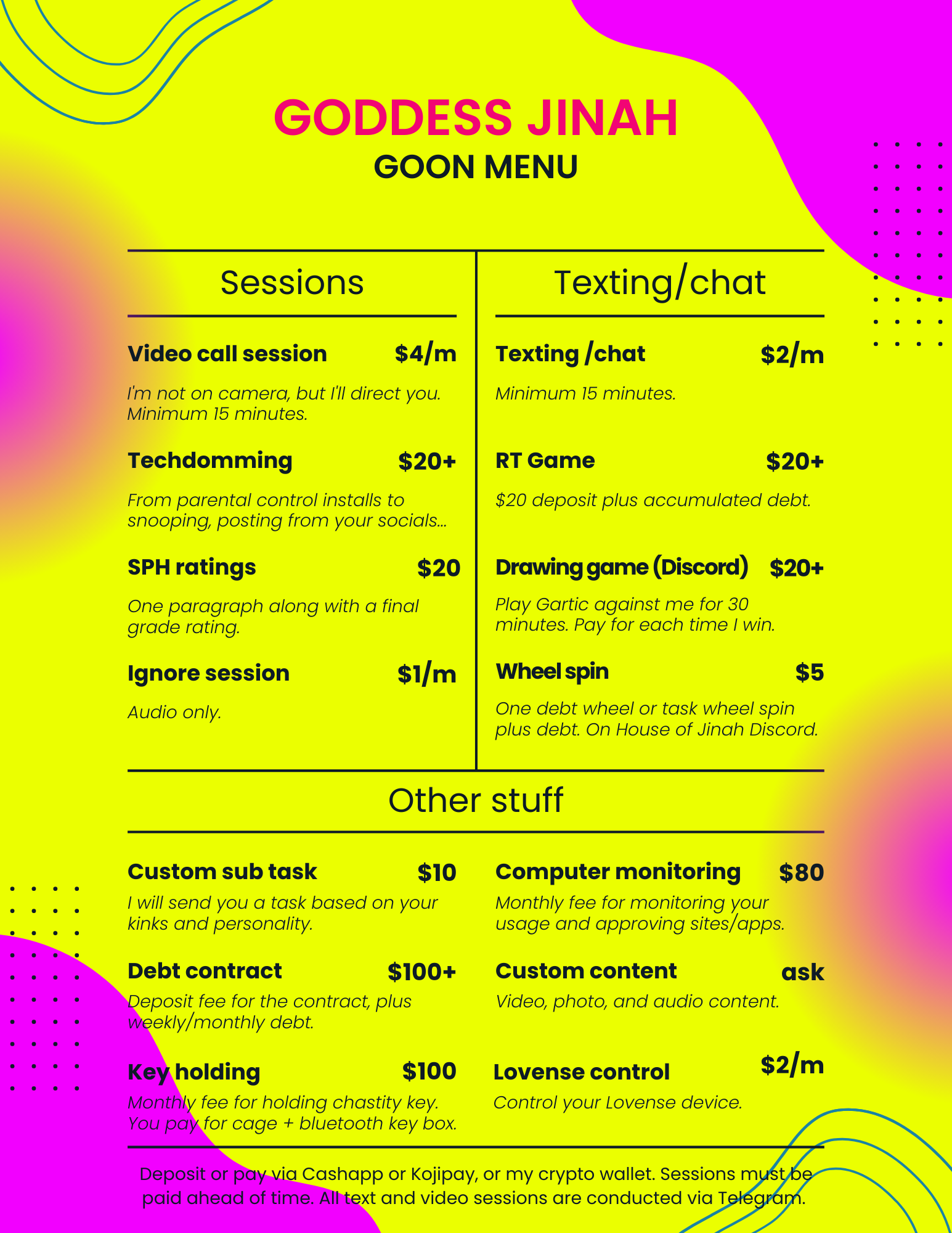 Fill out this form for sessions and custom content
Use the link to open the form in a new window, or fill out the embedded version below.
I require additional forms and a General Liability Release to perform any device takeovers and debt contracts.