Look, loser! Completely beta-safe nude Polaroids. I even wrote some love notes on them. It's like I took them just for you, my precious little virgin loser.
Look at you, already getting worked up just from my censored shots! I don't blame you – my boyfriend was pretty turned while he was taking them for me. Of course he was there in person...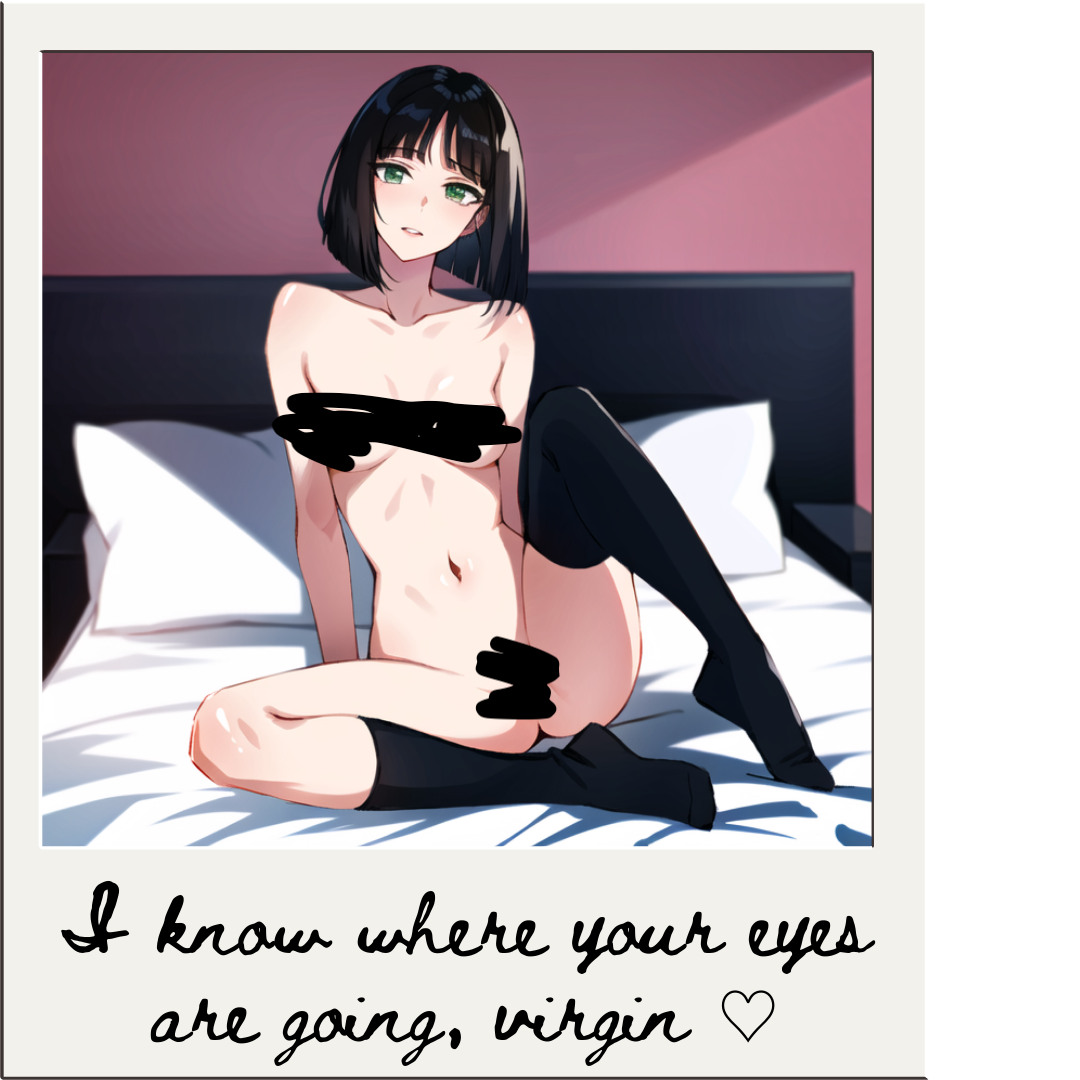 Oh yeah, he took the last two after we fvcked.... I guess you can't tell without the uncensored version.